Wedding Game On: 5 Reception Games for the Fun-Lovin' Couples
2019-04-28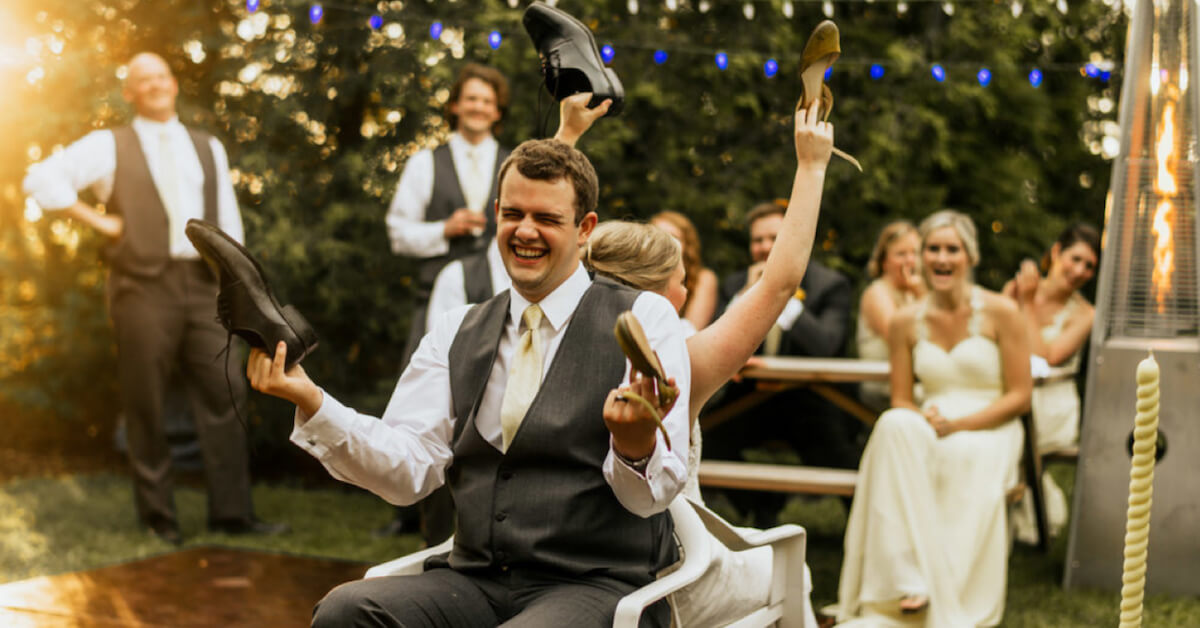 Source: Davidiam Photography
Weddings don't always have to be a formal and/or solemn affair. More like a celebratory party, weddings can also be a fun affair – and what says fun more than games?
While hosting games during a wedding reception is not as common, it isn't unheard of. If you're looking to give your guests a memorable time in a unique way, here are wedding-friendly games for you to consider.
Him or Her?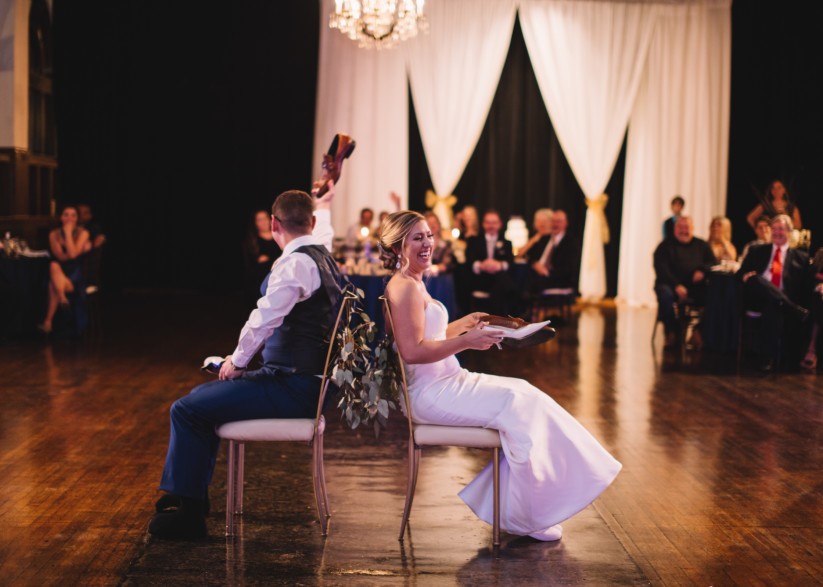 Source: weddingwire
One of our favourite games, the shoe game is originally meant for the couple. However, feel free to have your friends join in as well!
The game requires the couple to sit back-to-back with the bride holding her shoe in one hand and the groom's shoe in the other and vice-versa. The couple will then have to answer a series of questions by lifting up the relevant shoe. Questions can range from trivia about the couple to details about the relationship such as "Who said 'I love you' first?" to "Who is more punctual?".
If you'd like your guests to be involved, have bride/groom print-outs ready for them to answer along with you. Otherwise, have other couples like your parents, in-laws or relatives join both of you.
A Dare-Off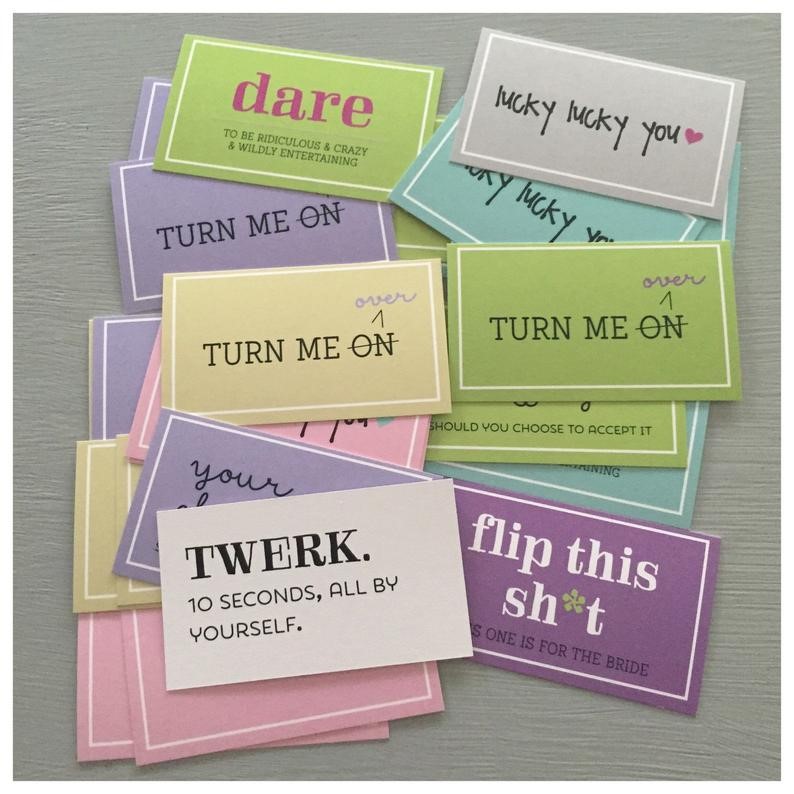 Source: etsystatic
Challenge your guests to make their own memories at your wedding with individual dares. However, this may be a tad bit more time-consuming as you'll have to personally think of and note down the dare of each of your guests.
You may choose to place a jar of dares on each table or indicate the dare for each individual on or at the back of their name card. To encourage participation, make it a competition! This way, your guests will step out of their comfort zone, make new memories and possibly, friends.
A #Throwback Station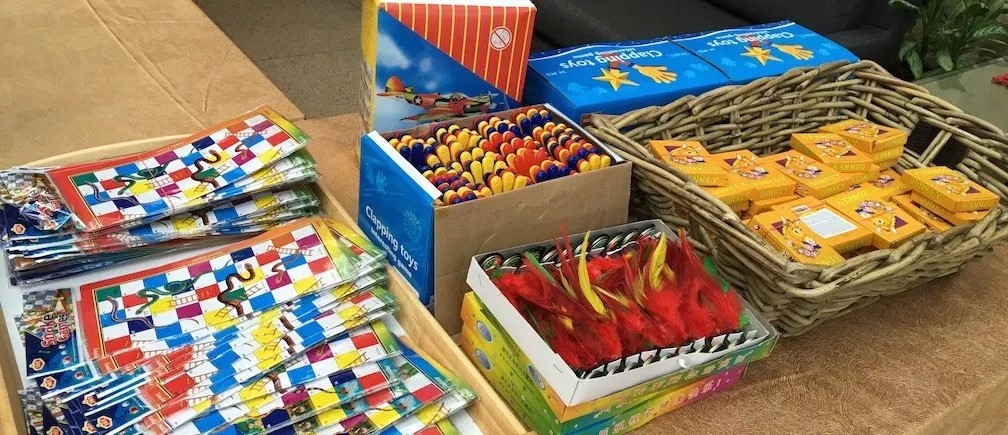 Source: carnivalworld
Regardless of the age of your guests, set-up a station filled with #throwback games. Not only will this familiar sight encourage interaction and play but it will also have your wedding stand out from the crowd.
From card games such as Snap or Uno to true #throwbacks like fivestones, chapteh or Chinese chess. For a truly memorable time and to bring out the child within, you may also consider including a hopscotch spot, a five-stone competition or even a Beyblade arena – let it rrrip!
Bingo
Instead of the typical game of Bingo, this version of the game can be used as an ice-breaker. Have the bingo card reflect traits including unique qualities, characteristics, hobbies or talents about your guests instead of numbers or letters. This way, guests are required to interact with each other, perfect for both large or intimate wedding receptions. Have your guests get up and fill up the empty card with other people's names.
Table Dance Off
Source: weddingforward
There's nothing like a friendly competition to get the party going. Get your guests to mingle with their tablemates and compete with the rest in a fun and exciting dance-off.
Assign each table a name of a song and each time the song is played, members of the table have to get dancing. Guests can opt to dance from their seats or go up to the dancefloor. Again, to encourage participation, make it a competition or introduce a fun forfeit.
Hosting a memorable wedding reception for both your guests and you may not be as hard as you think. You'll only have to ensure that the games you choose to introduce will be well-received by your guests.