Summer Celebration: Tips for Hosting a Beach Wedding
2019-04-27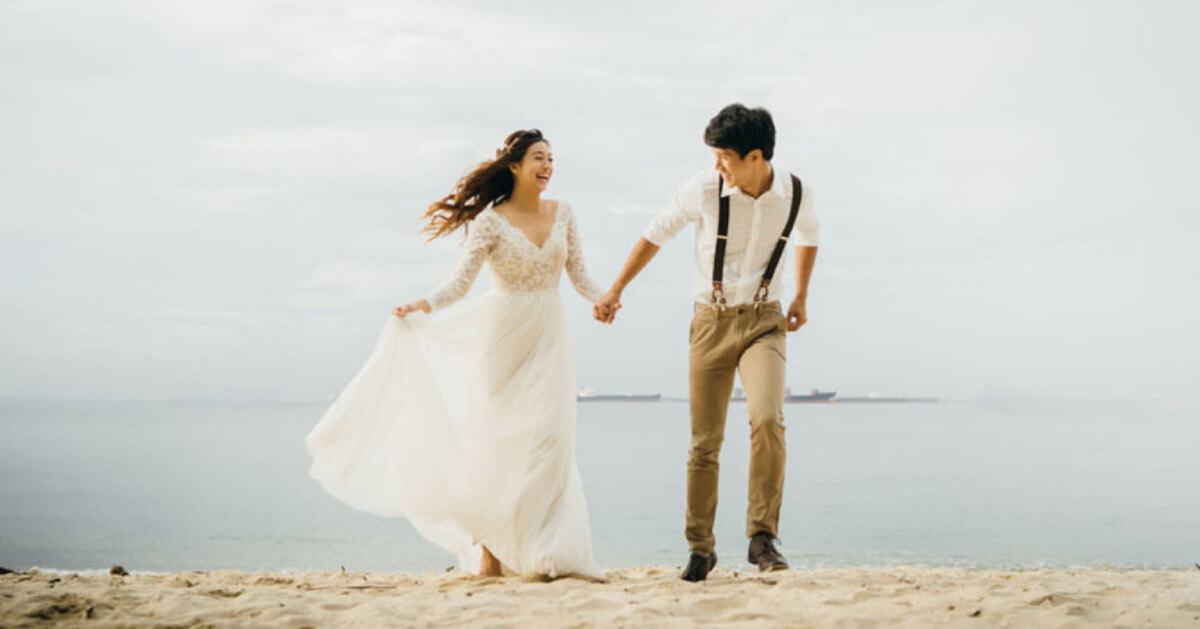 With crystal clear waters and white sandy beaches accompanied by the occasional balmy breeze, what's not to love about beach weddings? However, with the warm tropical climate and unpredictable weather, hosting one may require some help. From sun protection to footwear, here's how you can better prepare for your beach celebration!
Shun the Sun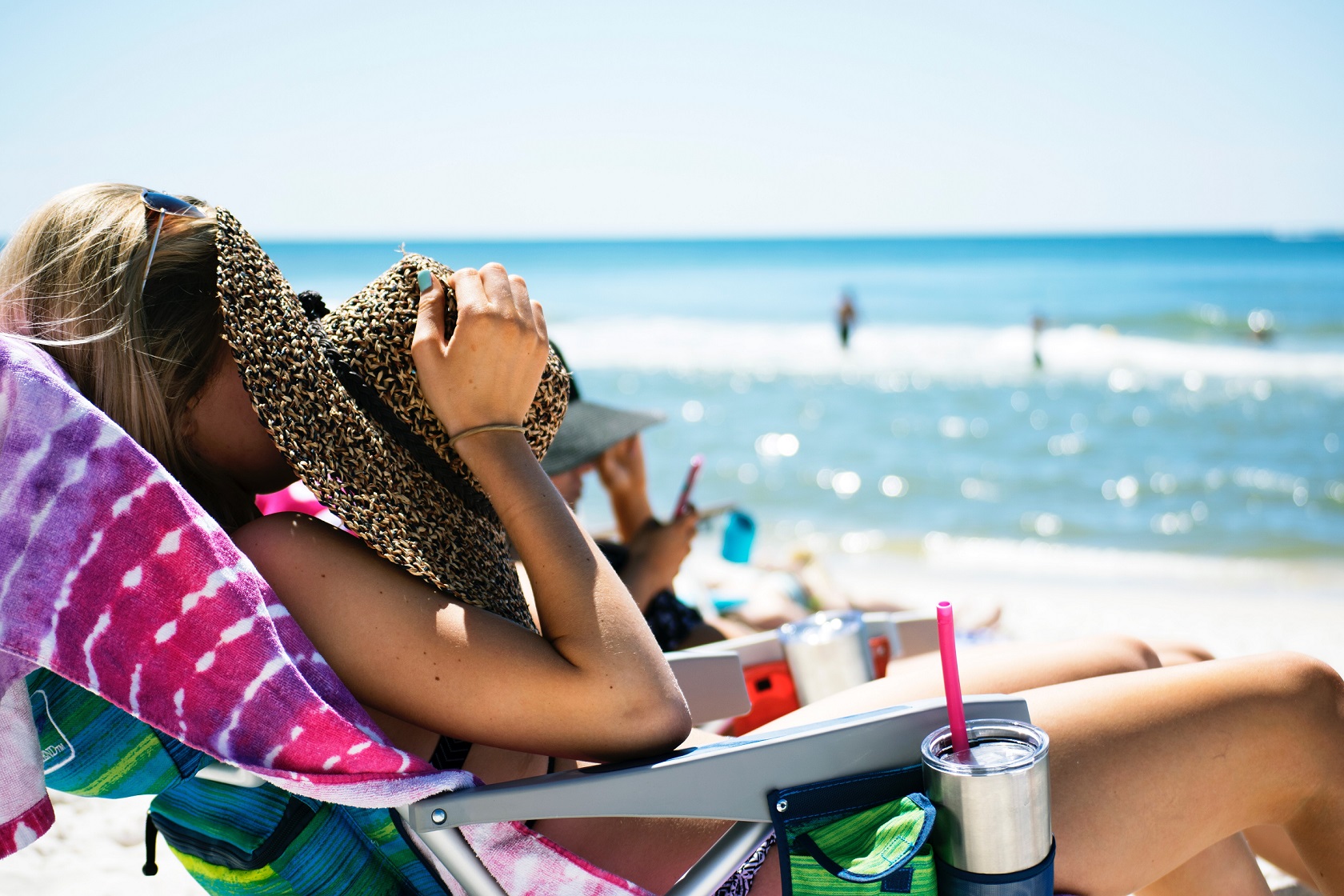 It may be highly tempting to soak in some of those golden, but it's recommended that you stay away from tanning until after the ceremony. Heading to the beach before your wedding means that you run the risk of getting sunburnt and being both tender and an unsightly shade of red for your ceremony, a very undesirable situation to say the least. At the least, you may tan to a shade that you or your make up artist may not have pre-empted and you might not look as good as you would like to.
Gone with the Wind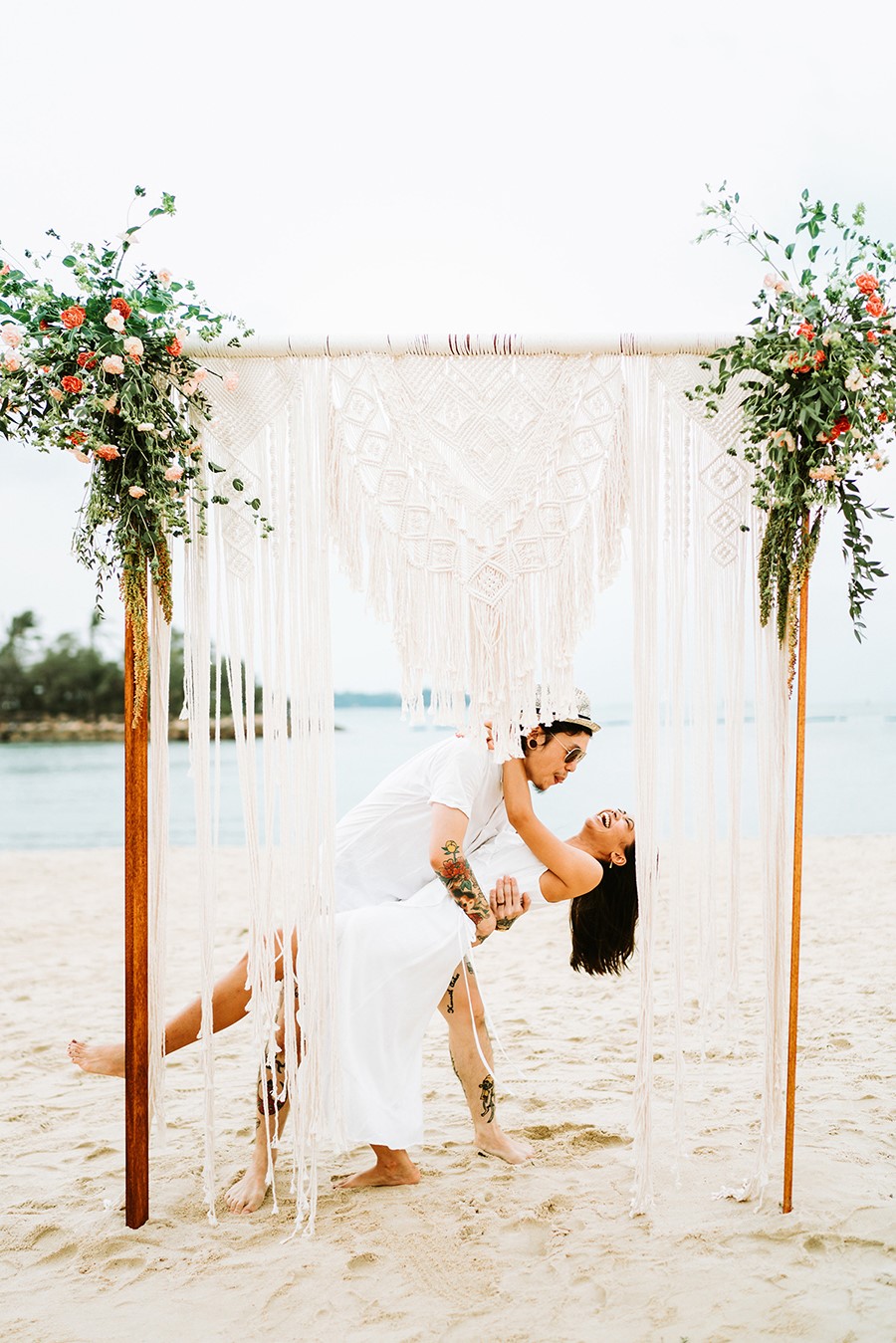 A joyous beach solemnisation ceremony at Sentosa
Source: Studiokel
While searching for your ideal gown, keep your venue in mind. For beach weddings, go for lighter fabrics for all your wedding outfits. Both bride and groom should be in breathable materials to avoid being uncomfortably hot throughout the ceremony. You should also pass this tip down to your wedding party and guests so that everyone has a great time!
Functional Footwear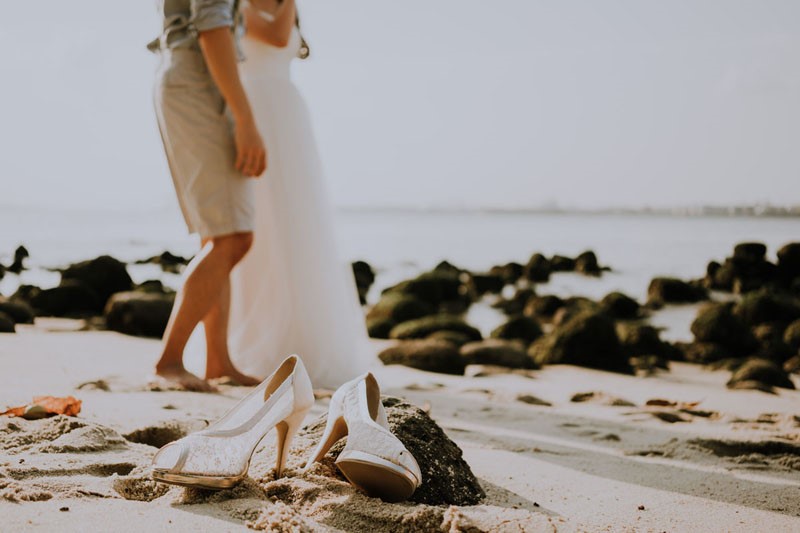 Pre-wedding photography shoot at Punggol Beach
Source: Joy de Vi
Unless you're comfortable walking in heels on the undulating sand, it's best to opt for practical shoes for your beach wedding. Being practical doesn't mean you can't be stylish, so you can take this chance to get creative or even go barefoot! Again, this is a tip you should circulate among your wedding party and guests so that no ankles nor shoes are ruined.
Stay Hydrated
Weddings mean that you're both going to be crazy busy, but beach weddings mean that you're going to be bustling around in the sun or possibly in a foreign climate. The most important thing to do is hydrate, hydrate, hydrate. You may not notice how much water you're losing, but remind each other to take water breaks so that you're healthy throughout the ceremony and all through the honeymoon (add title tag to hyperlink – 'Things To Consider When Planning Your Honeymoon') as well!
Wet Weather Plan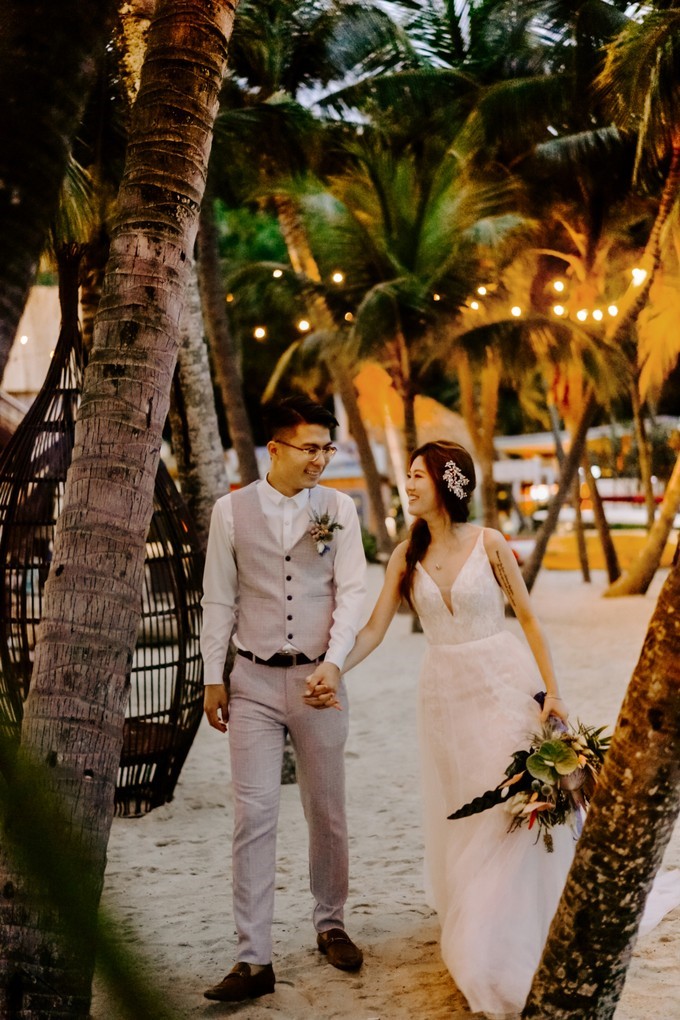 A wedding ceremony at Coastes, Sentosa
Source: Natalie Wong Photography
Despite your best efforts to check weather forecasts and have your wedding during dry months, the weather can unpredictable. Have a wet weather plan for your wedding so that should it start to rain, you have a space that is large enough to accommodate everyone that you like enough to get married in.
There are many other things to keep in mind for a beach wedding, these are simply the more crucial points to note for a successful wedding by the sea. Don't forget that having fun is the crux of it all, so come what may, focus on celebrating your love and roll with it!